Kinetic mechanisms of receptors, channels and transporters and the integration of these components in mathematical models of cellular signaling pathways constitute the current work of the Center.
Image Carousel with 3 slides
A carousel is a rotating set of images. Use the previous and next buttons to change the displayed slide
Slide 1: A smooth muscle cell sarcolemma contains channels, receptors, and transporters spanning the membrane.

Slide 2: A model of BK α in absence and presence of β1.

Slide 3: Optimized positions of the intracellular end of α S0, β1 TM1, and β1 TM2, relative to S1 – S6 in the absence and presence of β1.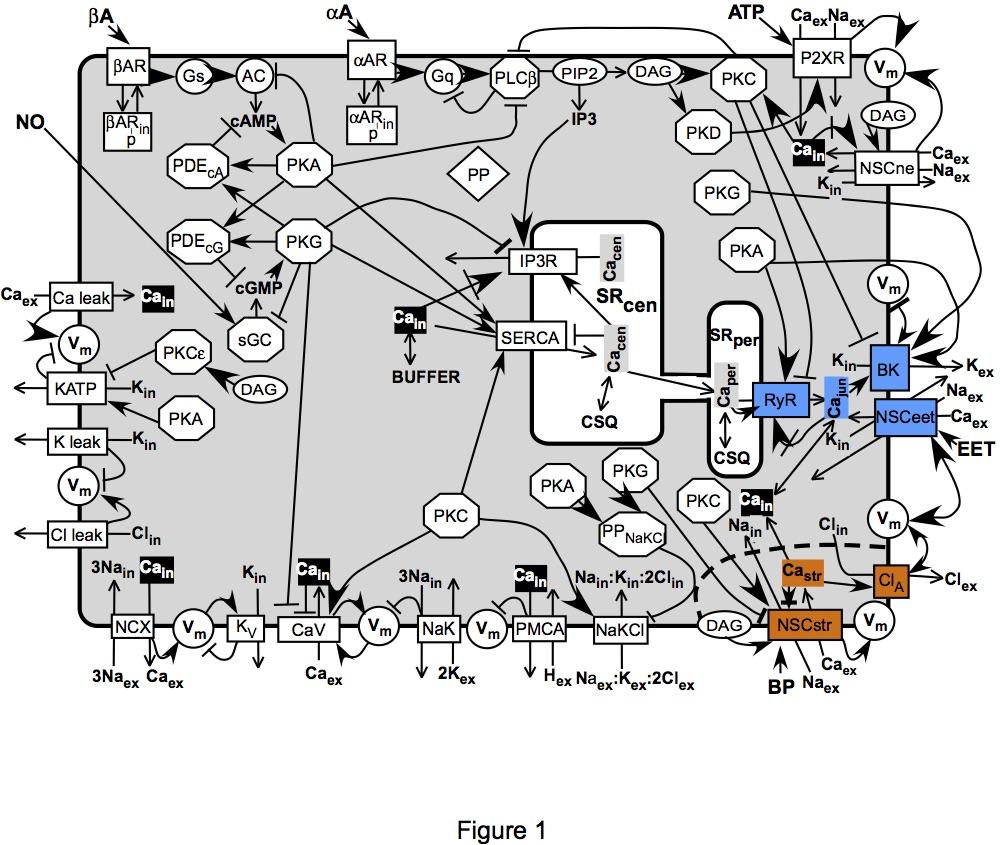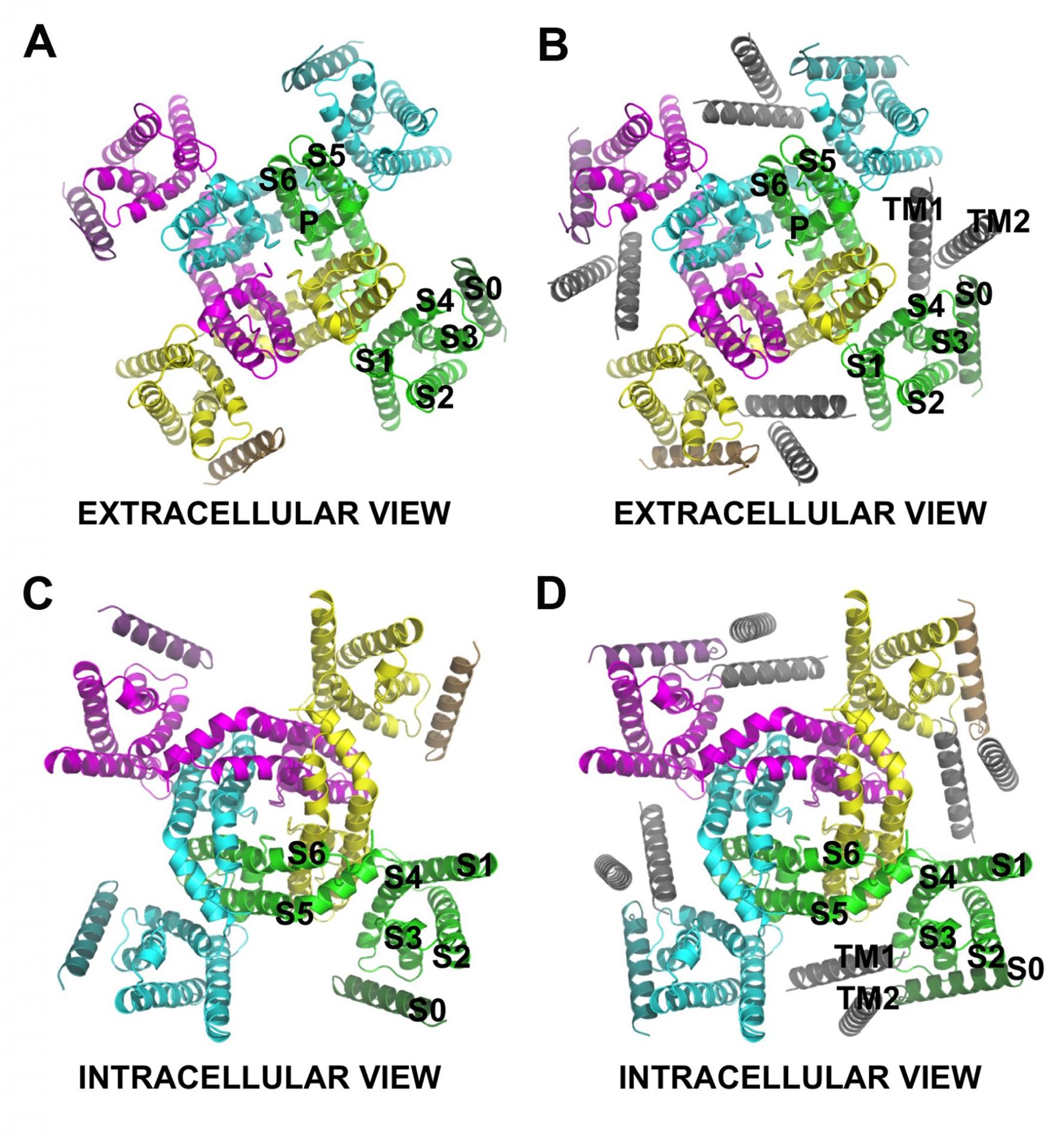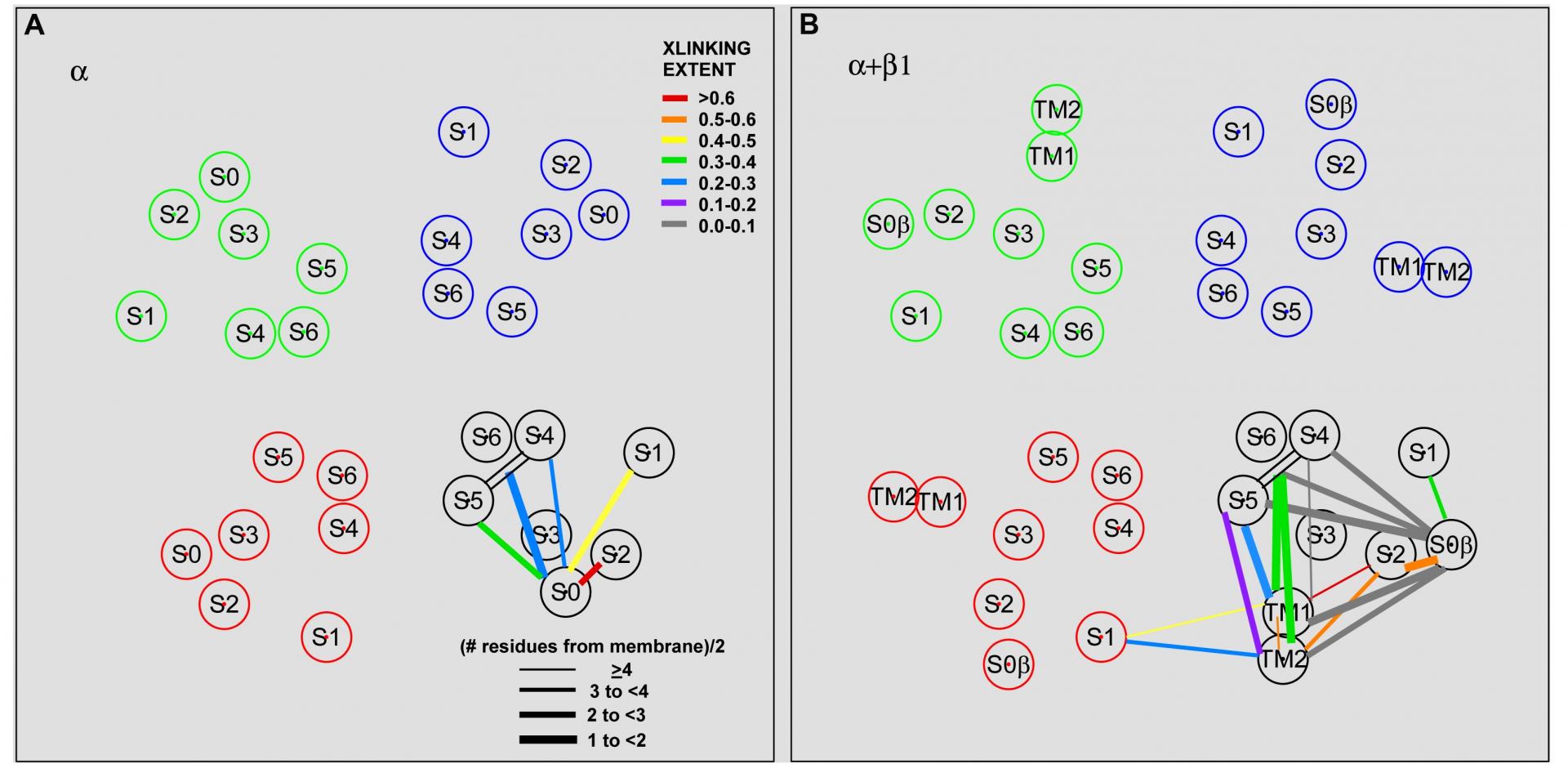 Previous
Next