Active Research Projects
Kinetic mechanisms of receptors, channels and transporters and the integration of these components in mathematical models of cellular signaling pathways constitute the current work of the Center.
Recent Publication
Full bibliography of publications
Photos
A model of BK α in absence and presence of β1.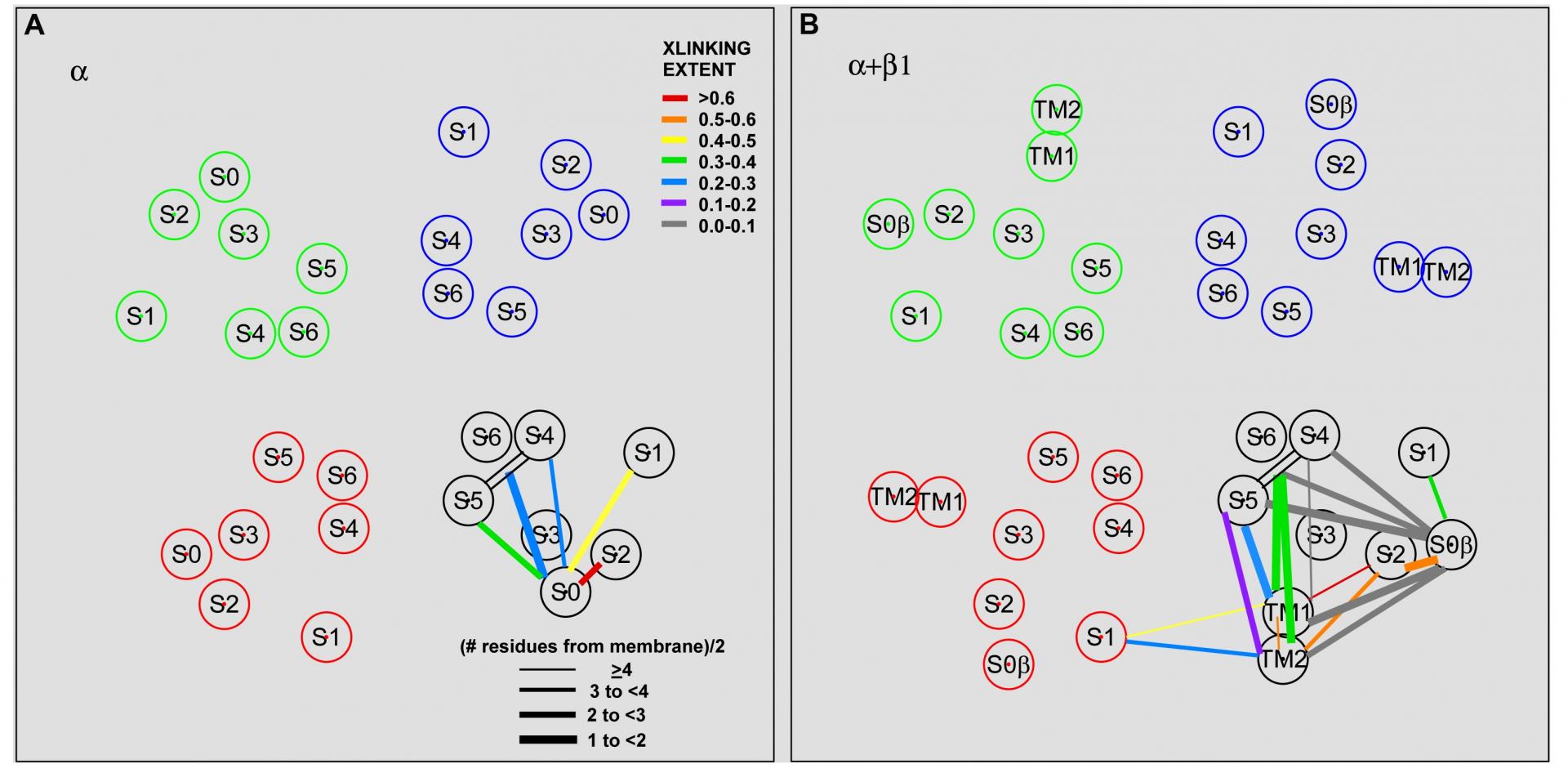 Optimized positions of the intracellular end of α S0, β1 TM1, and β1 TM2, relative to S1 – S6 in the absence and presence of β1.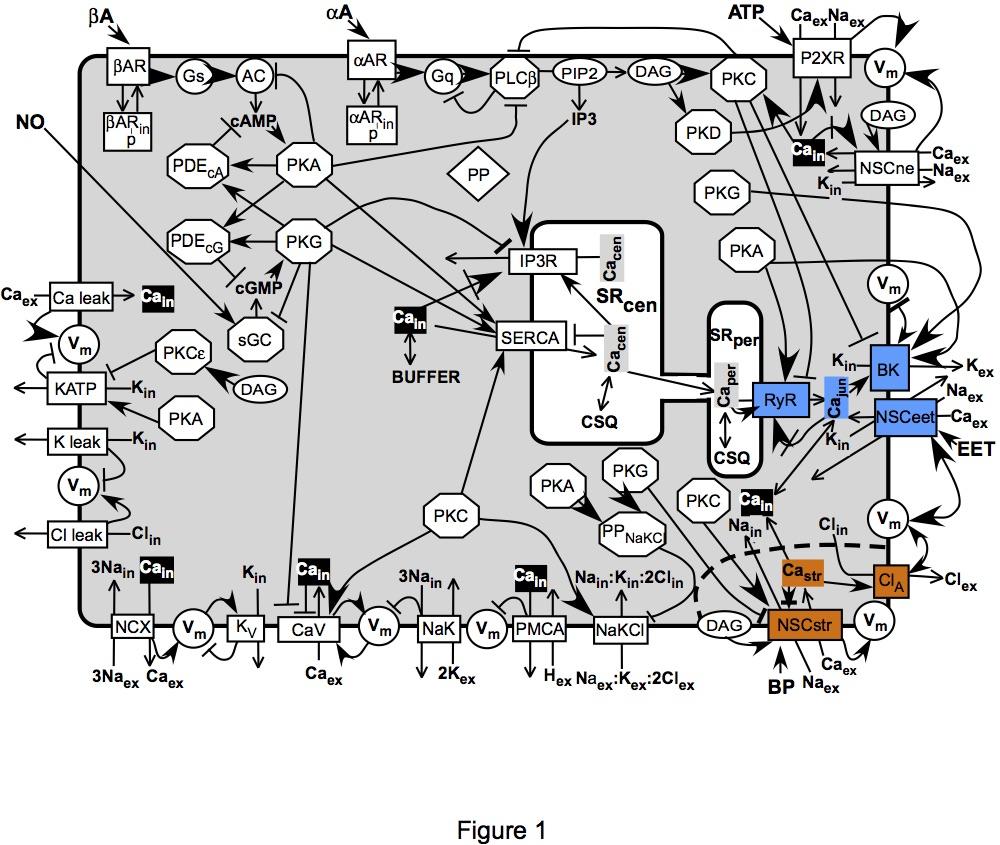 A smooth muscle cell sarcolemma contains channels, receptors, and transporters spanning the membrane.